Better Follow Button
for JetPack
Pull requests welcomed!
The Better Follow Button for JetPack (BFBJ) plugin brings native WordPress email subscription to your self-hosted (WordPress.org) website. And the best part - you can now customize the look and feel of the widget via an easy-to-use control panel.
How does it work?
The plugin adds a small widget to the right hand corner of your blog, where the user can subscribe to your posts via email. Every time you post something new (and as long as your site is connected to WordPress.com) your readers will get an email notification with your new post.
Clean, modern Subscribe widget that integrates seamlessly with JetPack's subscription system.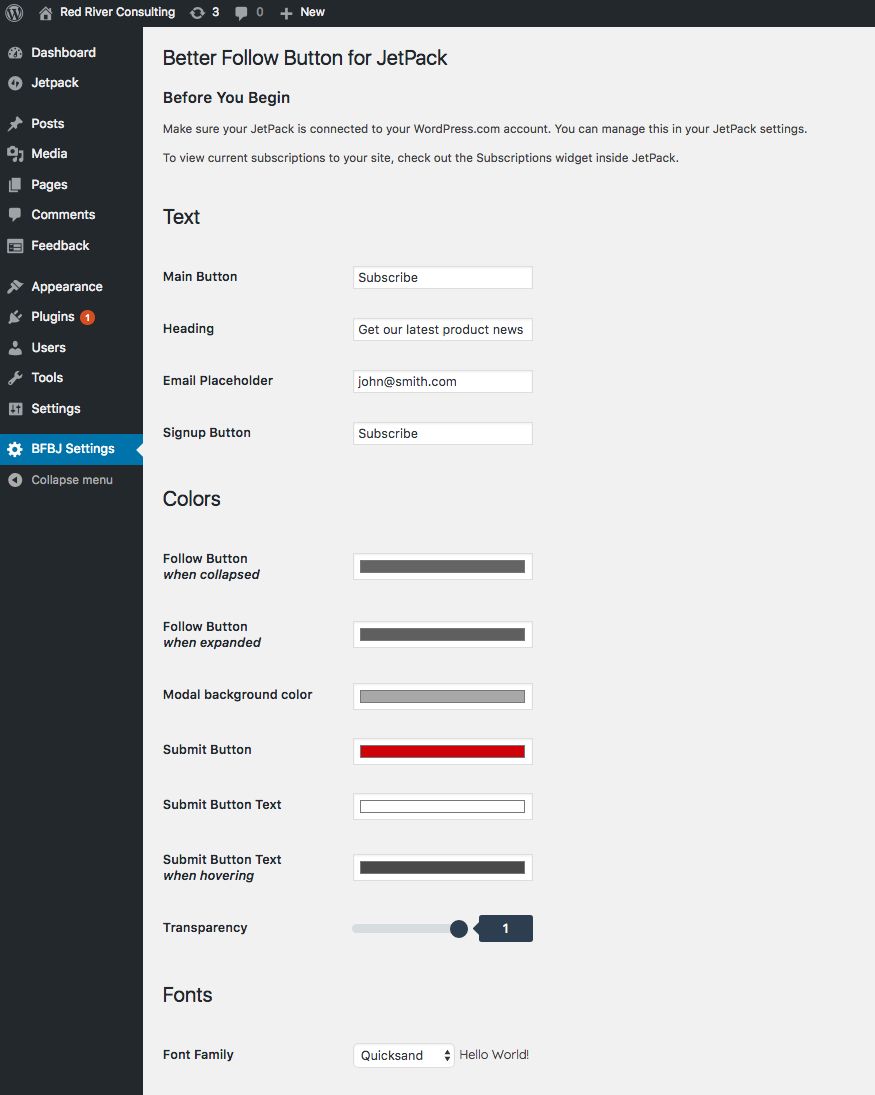 With Better Follow Button 2 you can customize the styling like never before.